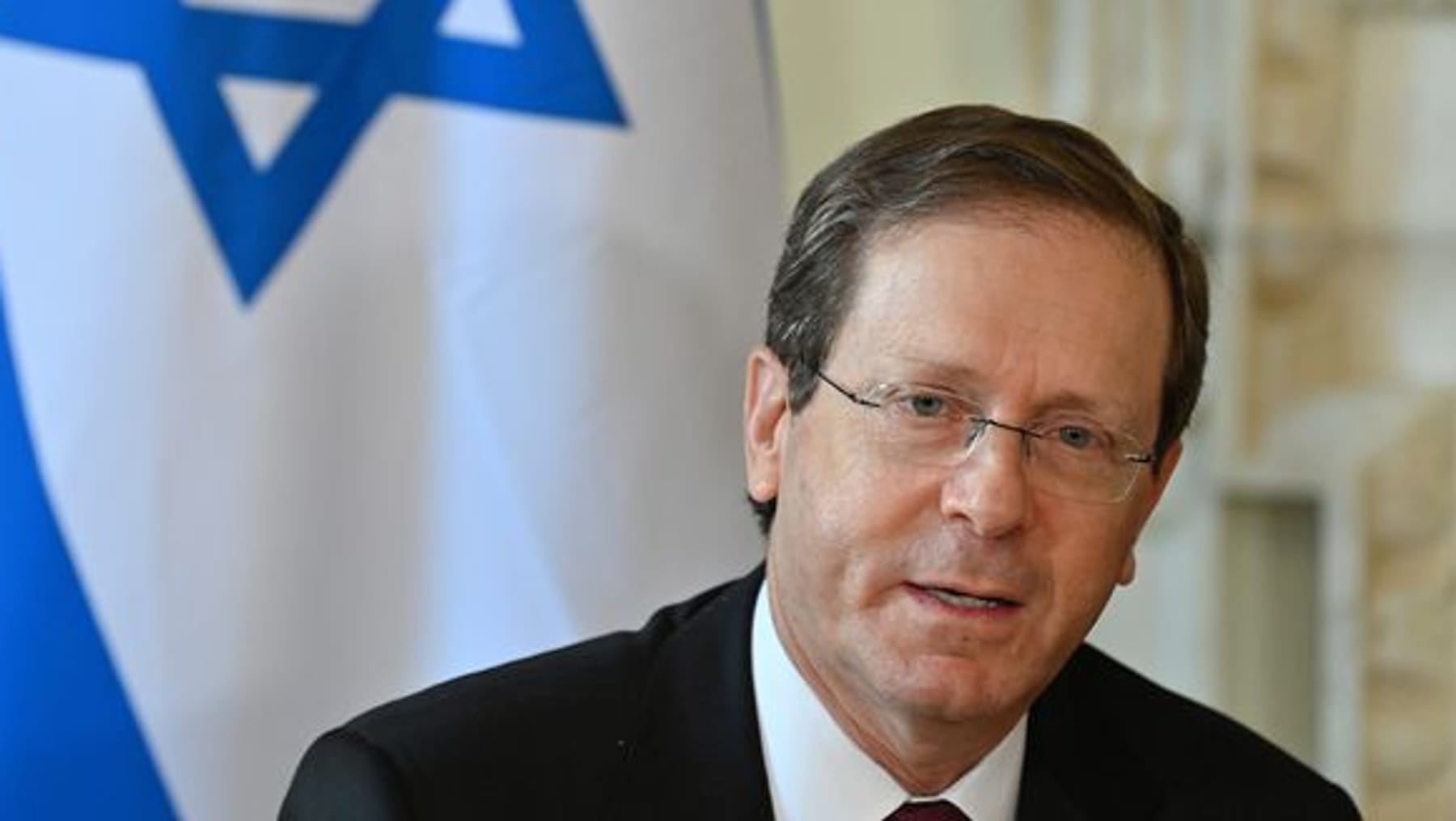 Isaac Herzog wrote that he feared for his country's basic democratic principles. A member of the New Right Coalition had previously made a name for himself.
Israeli President Isaac Herzog is worried about a new coalition government that will include religious fundamentalists and right-wing nationalists. President Isaac Herzog wrote on Twitter on Sunday that a situation in which Israeli citizens face threats because of their identity or values ​​runs counter to the country's basic democratic and moral principles. Earlier, a new government official nominated by the right-wing Religious Zionist party said on the radio that hotels should be allowed to refuse services to people on religious grounds.
Prime Minister-designate Benjamin Netanyahu reiterated Sunday that his government will ensure equality. "We will not allow members of the LGBTQ community to be discriminated against or violate the rights of other citizens of Israel," he said. However, his political opponents accuse the conservative politician of being vulnerable to the political demands of his far-right allies. Netanyahu has been prime minister on several occasions. Ancestor of Corruption is currently competing against him.
Convict wants to be Minister of Finance
In particular, the planned appointment of Itamar Ben Gvir of the ultra-nationalist Jewish Power party and Bezalel Smotrich of religious Zionism to government alarmed Palestinians, Israeli liberals and abroad. Both reject the establishment of a Palestinian state and support the expansion of Israeli territory in the occupied West Bank. Ben Gvir is set to become security minister with police responsibilities, while Smotrich's party will be given control of planning in the West Bank. In addition, the head of the religious Shas party, Aryeh Deri, who was convicted of tax fraud, wants to become finance minister.
In the parliamentary elections in early November, the Netanyahu-led bloc won 64 of the 120 seats in the Knesset. After initially announcing he would quickly form a government, it was only weeks later and just minutes before the December 21 deadline extension that he announced he had now succeeded in forging a coalition. However, not all details have been decided yet. But his cabinet will be ready in the next few days. The coalition alliance has raised international concerns that the two-state solution that many countries have advocated to end the conflict between Israel and the Palestinians is now a distant possibility.