Banks

Senior Managers Want or Have to Leave Credit Suisse: Now the Compliance Manager is leaving – after only 4 months
The large bank is in turmoil – the staff circle is transforming significantly faster, as the accumulation of management changes shows.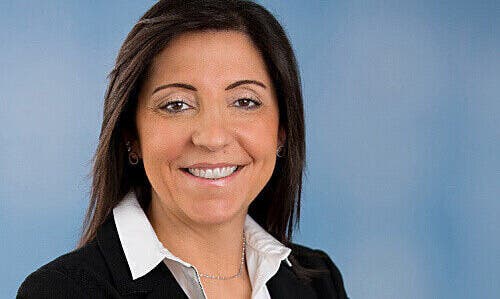 At Credit Suisse, the circle of people spins faster. On Monday, the bank announced the departure of Floriana Scarlato, who was appointed as Head of Compliance for the Swiss private and corporate clients business only at the beginning of March.
'resign with immediate effect'
According to a press release, Scarlato "resigned from her position with immediate effect." This wording, which seems strange in terms of labor law, indicates that the bank released the manager immediately upon termination. Credit Suisse intends to provide information on their successor "in due course".
Scarlato has worked at the big bank since 2005. Before moving to Swiss Universal Bank, she headed the compliance department of the international asset management business, which was set up as a separate division by former CEO Tidjan Thiam and headed by Iqbal Khan, who moved to UBS until two years ago.
The background to the termination is likely to be the change at senior management levels. At the beginning of April, Lara Warner, the group-wide member of the management team responsible for compliant business conduct, had to say goodbye. The Australian was also the lead risk manager and in this position had to take responsibility for the billions of bad investments made by the investment bank (Archegos) and the asset management division (Greensill). Since then, Joachim Ochseln of Switzerland has served as Head of Risk temporarily.
Departures from the investment bank
Simultaneously with Warner, Credit Suisse bid farewell to former investment banker Brian Chen. Its function is now performed by the Austrian Christian Meissner. Since this change, there has been a noticeable increase in the number of departures in the investment bank, especially in the USA, which is very unfortunate in some cases in the management of the group, as already reported by various media.
The Asset Management division has also been under the new management of former UBS Director Ulrich Koerner since the beginning of April. With the order to get the derailed division back on track, Korner is also making staff decisions.
According to an internal announcement published on Monday, he has found the right man as Markus Ruetimann's right-hand man. The Swiss man served as Director of Operations (COO) for British fund provider Schroders from 2004 to 2016. In this same role, Ruetimann Körner will now support Credit Suisse as well. Credit Suisse is currently reviewing its strategy. Concrete decisions are expected by the end of the year.