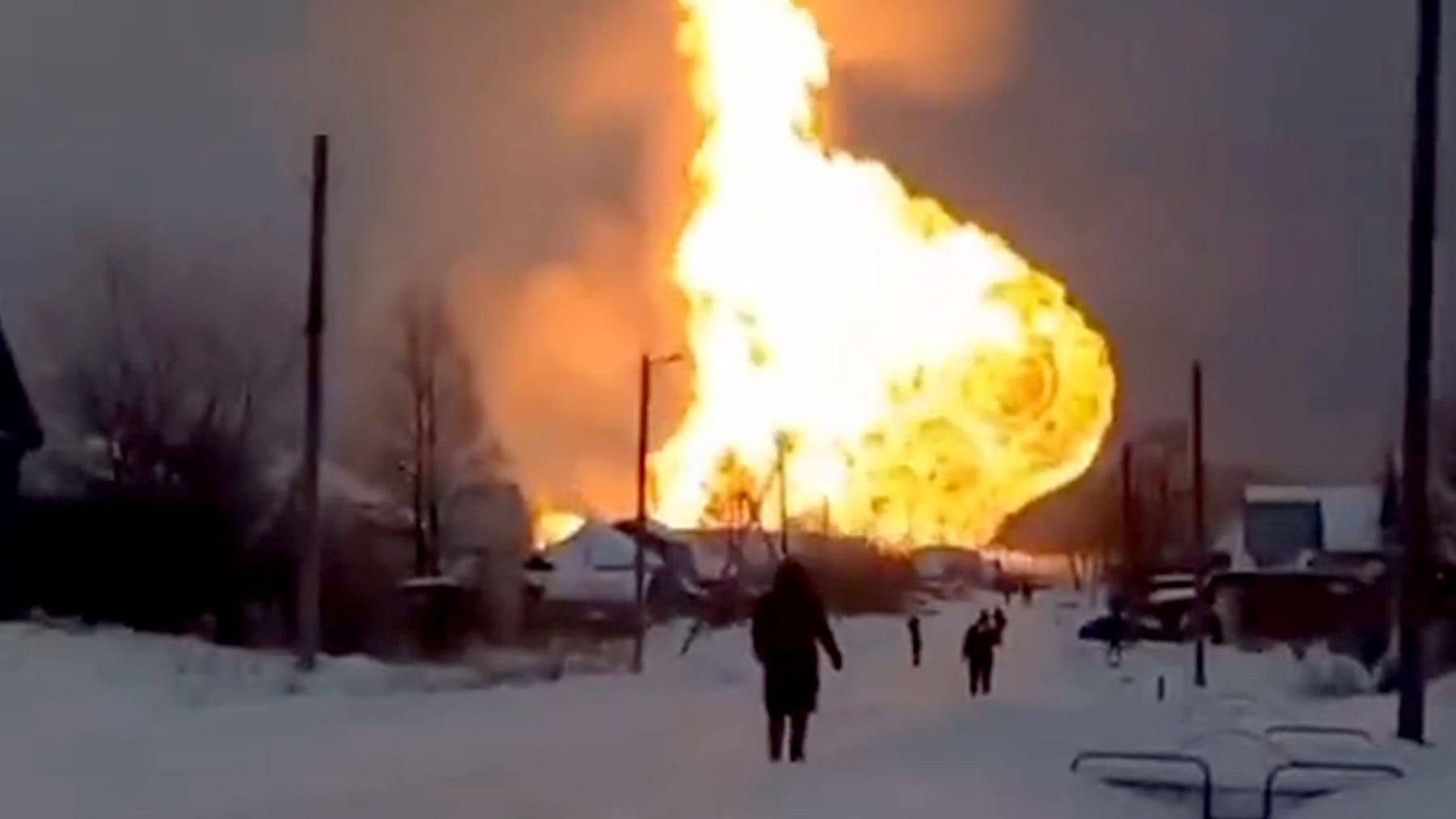 The Urengoy-Pomari-Uzhhorod gas pipeline was damaged by the explosion. Three people lost their lives.
An explosion in a gas pipeline in the Russian region of Chuvashia killed three and injured another. This was stated by local officials to the Russian news agencies TASS and RIA Novosti.
Gas flow through the Urengoy-Pomary-Uzhhorod pipeline has been halted since 1:50 pm local time (11:50 am German time). The pipeline was damaged near the village of Kalinino, about 150 kilometers from the city of Kazan. Officials said maintenance work was carried out there. The resulting gas flame has now been extinguished.
"It was worse than in the video. In the village of Yampakhtino it was impossible to go to the windows, everything was hot," a local official told Ria Nowosti. The explosion was very strong.
The pipeline dates back to the 1980s
The pipeline was built in the 1980s and runs from northwest Siberia through Ukraine. It is currently considered the most important connection for Russian gas to Europe, as Russia stopped the supply of gas through Nord Stream 1, for example.
The Russian state-owned gas company Gazprom has not yet commented on what happened.