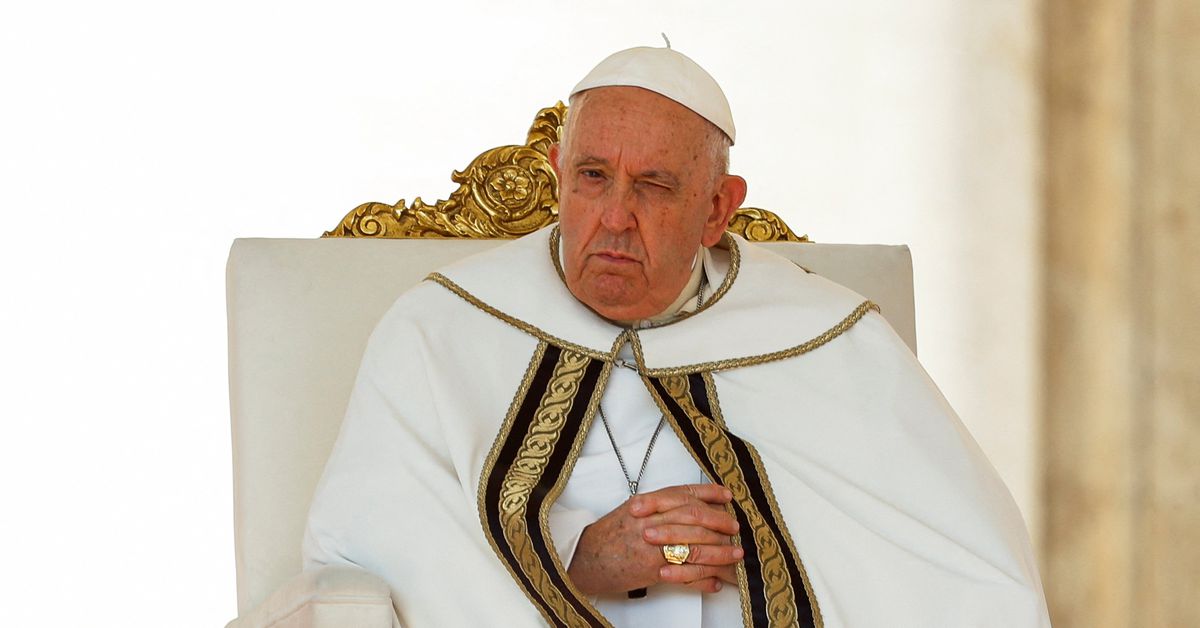 Pope Elevates 21 New Cardinals, Increasing Diversity and Elector Percentage
In a momentous consistory ceremony held in St. Peter's Square, Pope Francis elevated 21 prelates to the rank of cardinal, further shaping the future of the Catholic Church. The new appointments not only magnify Francis' commitment to inclusivity but also consolidate his influence by increasing the percentage of electors who will be able to vote for his successor.
Of the 21 new cardinals, 18 are under the age of 80, making them eligible to participate in the secret conclave that will determine the next Pope. This youthfulness adds a wave of fresh perspectives and energy to the Church's highest decision-making body. Furthermore, the cardinals hail from various countries, including the United States, France, Italy, Argentina, South Africa, and Malaysia, forging a more international and diverse College of Cardinals.
Two particular appointments stand out among the rest. South Sudan, a country that has been grappling with numerous challenges, has received its first-ever cardinal. This recognition by Pope Francis emphasizes his determination to address the needs of marginalized areas within the Church. Additionally, Malaysia will now have its second cardinal in history, pointing to Francis' ongoing efforts to acknowledge regions that have historically been overlooked.
Bishop Stephen Chow Sau-Yan of Hong Kong, who has connections to the Catholic Church in communist China, is among the significant appointments. His elevation highlights the Pope's dedication to fostering dialogue and unity even in challenging geopolitical contexts. Another noteworthy appointment is Italian Bishop Pierbattista Pizzaballa, who serves in the Holy Land, encompassing Israel and Palestine. His presence is a testament to Pope Francis' commitment to bridging divides and promoting peace in this volatile region.
During the ceremony, Pope Francis delivered a compelling homily, emphasizing the importance of diversity within the Church. He called for a more symphonic and synodal Church, urging Catholics to come together, listen to one another, and collaborate on decision-making processes. The pontiff's message reinforces his vision of a Church that is united in purpose and representative of the global Catholic community.
Despite his physical health concerns, Pope Francis shows no signs of slowing down. On October 4, he will inaugurate a major month-long synod in the Vatican. This synod has been two years in the making and aims to shape the future of the Church based on input from Catholics worldwide. Supporters view the synod as an opportunity to drive change and achieve greater inclusion within the Church. However, conservatives express concerns about a potential erosion of traditional doctrine.
As Pope Francis continues to break barriers, elevate new voices, and prioritize inclusivity, his actions underscore his commitment to steering the Catholic Church toward a more progressive and responsive future. With the forthcoming synod, the stage is set for Catholics worldwide to have their voices heard and contribute to the shaping of their faith.