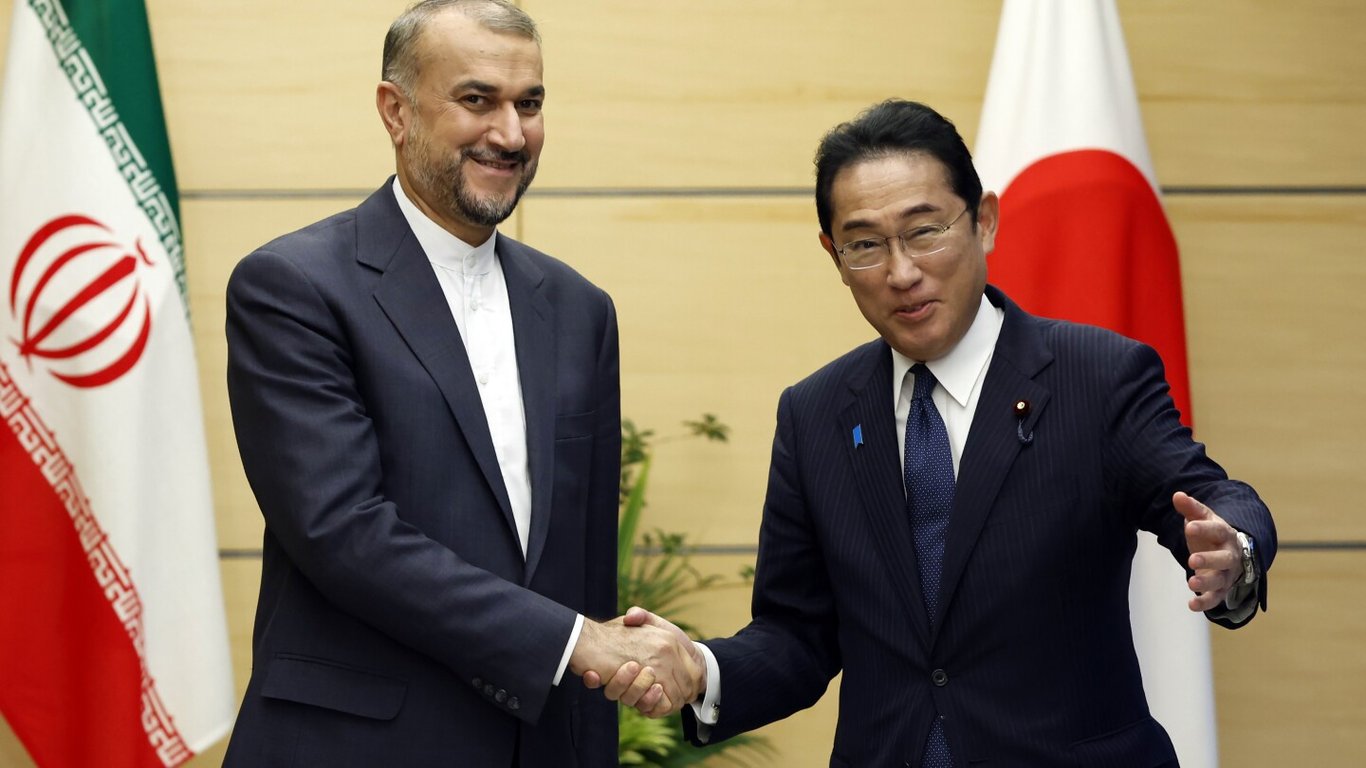 Title: Japan Raises Concerns Over Iran's Actions in Talks with Iranian Foreign Minister
In a recent meeting between Japan's Foreign Minister Yoshimasa Hayashi and his Iranian counterpart, Hossein Amirabdollahian, Japan expressed serious concern over Iran's uranium enrichment program and its alleged supply of combat drones to Russia for the war in Ukraine.
During the talks, Japan appealed to Iran to act constructively on the matter, urging the country to play a more responsible role in global affairs. The issue of Iranian drones, which have played a significant role in Russia's war on Ukraine, was a major point of contention. Iran has provided conflicting accounts regarding the supply of these drones to Russia.
Adding to the growing concerns, the White House announced that Iran is also supplying materials to Russia to build a drone manufacturing plant. Japan, in solidarity with other nations, has joined sanctions against Russia and provided humanitarian support and non-lethal defense equipment to Ukraine.
Iran, however, denies providing drones to Russia and emphasizes its dedication to dialogue and finding a political solution. It also denies the allegations of its expansion of nuclear activities. Japan is deeply worried about Iran's nuclear ambitions and urges the country to cooperate fully with the International Atomic Energy Agency.
Japan, as a proponent of nuclear non-proliferation, strongly supports the Joint Comprehensive Plan of Action (JCPOA), the 2015 nuclear deal between Iran and world powers. However, Iran has been exceeding the agreed-upon limits set by the JCPOA and has been constructing a nuclear facility underground, raising concerns among experts who believe that Iran could potentially develop atomic bombs.
The talks between Japan and Iran aim to reactivate the nuclear agreement through negotiations, but the road ahead remains challenging. The situation has far-reaching implications for global security and stability.
In reporting this important news, various perspectives have been considered, including contributions from Associated Press writers based in Dubai and Tehran. Stay tuned to Bio Prep Watch for further updates on this developing issue.