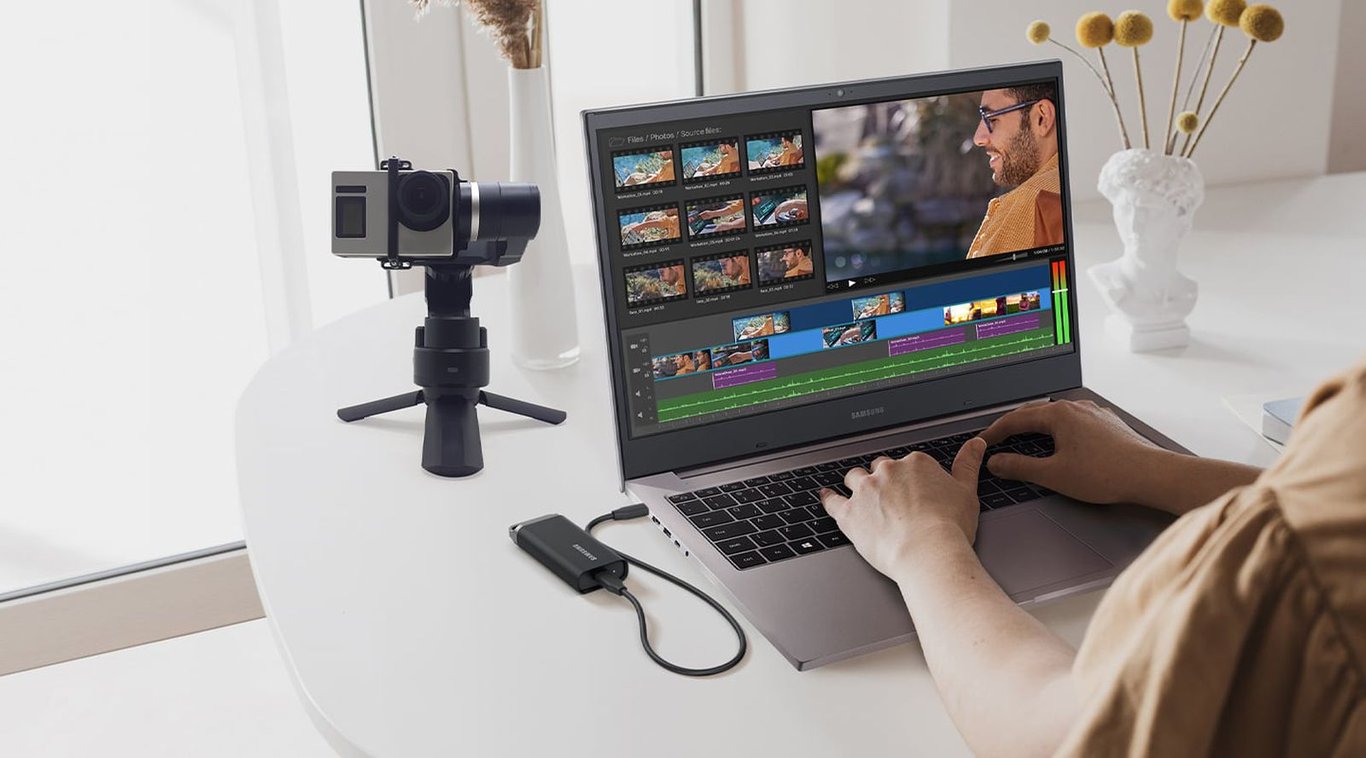 Samsung has recently unveiled its latest innovation in portable storage technology, the T5 EVO SSD. Boasting an enormous storage capacity of up to 8TB, this new device sets a new industry standard for portable SSDs. With this release, Samsung aims to cater to the increasing demand for higher-capacity and faster storage solutions.
The T5 EVO supports USB 3.2 Gen 1 speeds, enabling users to enjoy lightning-fast data transfer rates of up to 460MB/s. This means that users can move large files, such as high-quality videos or extensive photo libraries, in just a matter of seconds. With this impressive feature, Samsung ensures that the T5 EVO provides both speed and convenience in one portable package.
In addition to its exceptional performance, the T5 EVO also offers a range of practical design features. It includes a convenient clip that allows users to attach the SSD to their luggage or backpacks, ensuring easy access and safekeeping while on the go. Furthermore, the device comes with drop protection up to six feet, enhancing its durability and safeguarding valuable data from accidental damage.
Measuring a mere 3.74 inches in length and 1.57 inches in width, the T5 EVO is incredibly compact and lightweight at just 3.6 ounces. This compact design ensures easy portability, making it an ideal storage solution for professionals, students, and travelers alike. Whether it's for work or leisure, users can now carry their entire digital library without hassle.
For those interested in purchasing the T5 EVO, Samsung offers several storage capacity options to suit varying needs. The 8TB version, the largest capacity available in the market, is priced at $650. Alternatively, the 2TB version is priced at $190, while the 4TB version comes in at $350. With these options, users can choose the capacity that best fits their requirements and budget.
The T5 EVO is now available for purchase on the official Samsung website, allowing consumers to experience the cutting-edge technology and convenience that this portable SSD offers. With its massive storage capacity, lightning-fast speeds, and durable design, the T5 EVO solidifies Samsung's position as a leader in the portable storage market.