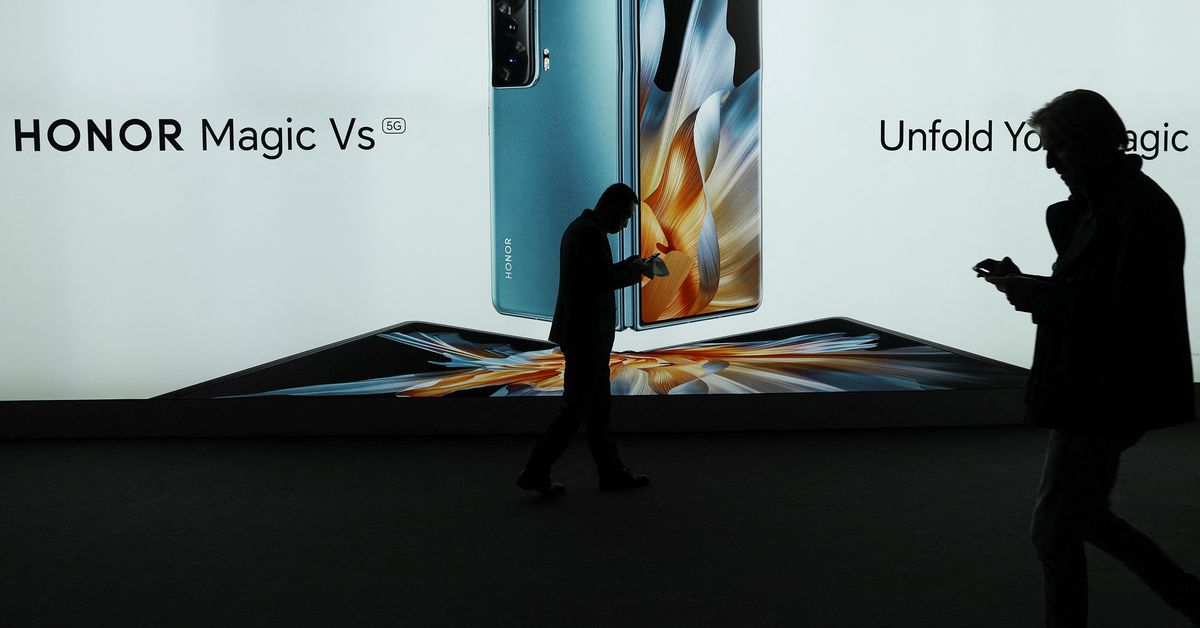 Chinese smartphone brand Honor is making a comeback in the Indian market after previously halting sales due to limited marketing budget and portfolio management issues. The brand has entered into a licensing deal with a Gurugram-based firm, Honor Tech, to support its relaunch in India.
Honor is planning to launch three variants of its smartphones in India, with the mid-range Number series expected to be released by September. In a strategic move, the company has decided to manufacture all its phones in India. This step reaffirms Honor's commitment to the Indian market and highlights its focus on government concerns about accountability for a Chinese brand.
CEO of Honor Tech, Madhav Sheth, shared that their biggest challenge in the past was addressing the Indian government's concerns. However, with the licensing deal in place, the brand is now poised to make a strong comeback. Honor will face tough competition from established top sellers such as Samsung Electronics, Vivo, Xiaomi, and Realme.
Honor Tech has set ambitious goals for its reentry into the Indian market. The company aims to capture a 5% share of India's smartphone market in terms of sales volumes by 2024, with a revenue target of at least 100 billion rupees ($1.20 billion). This clearly shows their determination to establish a strong foothold in the highly competitive Indian smartphone market.
The relaunch of Honor in India is expected to shake up the market and offer consumers more choices. With a renewed focus on addressing the concerns of the Indian government, Honor aims to win back the trust of Indian consumers and regain its position as a popular smartphone brand.
As Honor prepares to release its new range of smartphones in India, customers can look forward to innovative features, competitive pricing, and a strong commitment to manufacturing locally. The licensing deal with Honor Tech sets the stage for an exciting comeback for Honor in the Indian smartphone market.