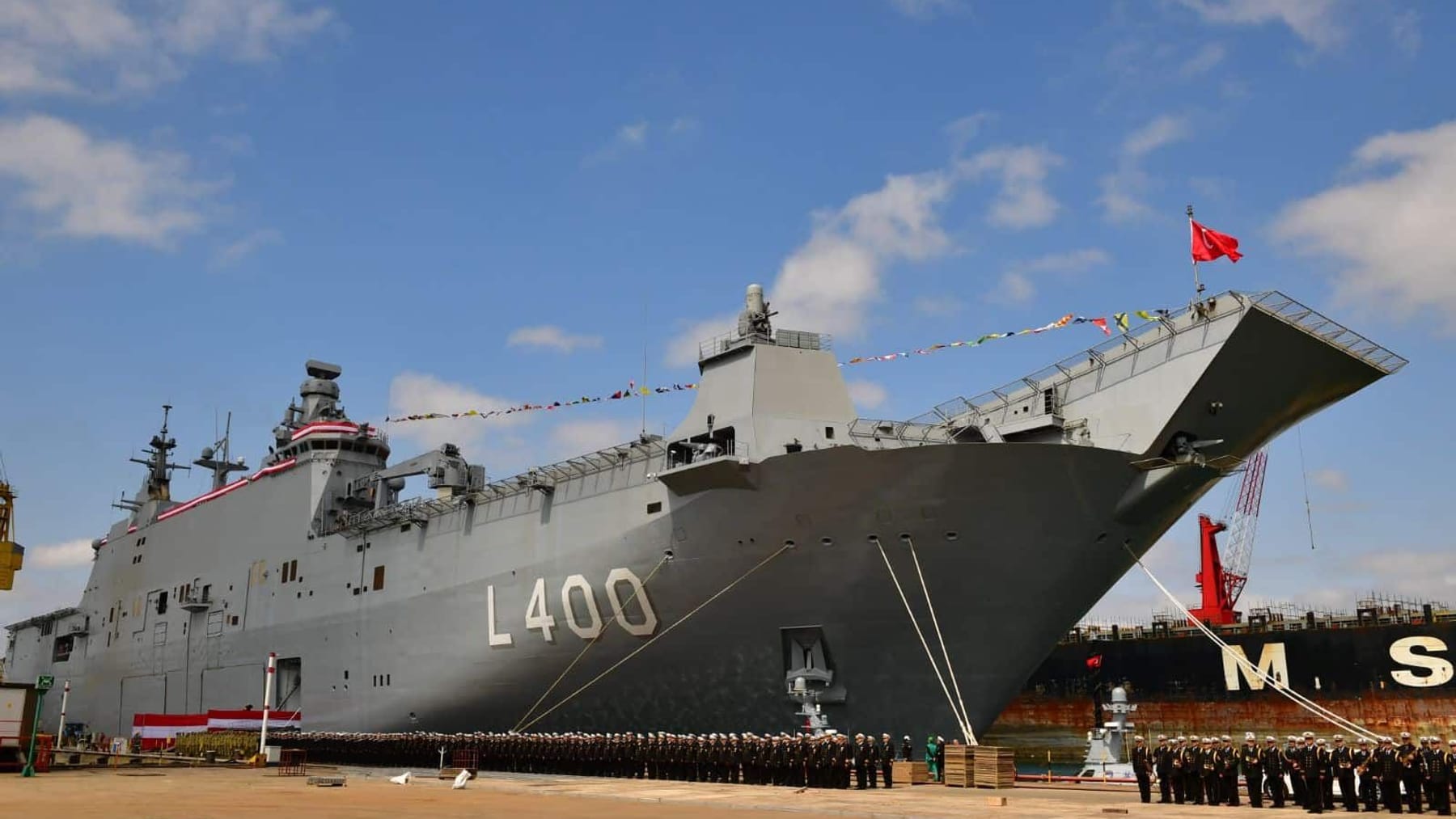 The Turkish aircraft carrier promises more than it can currently afford. Because combat aircraft will not take off from the ship at the moment.
Türkiye proudly presented its first aircraft carrier on Monday, according to the government statement. Above all, helicopters and drones will be stationed at "TCG Anadolu". The ship is 232 meters long, 32 meters wide, and can accommodate about 1,400 people. For comparison: the US Nimitz-class aircraft carrier is about 333 meters long, and the HMS Queen Elizabeth of the British Navy is 284 meters.
"This ship will enable us to conduct military and humanitarian operations in any corner of the world if necessary," President Recep Tayyip Erdogan said at the opening ceremony in Istanbul. It is a symbol that "will strengthen Türkiye's regional leadership".
Rebuilt landing craft
But the term "aircraft carrier" raises doubts. For one thing, the United States has not yet delivered any F-35s that were supposed to take off from the ship. Background: Washington was upset because Ankara had purchased Russian S-400 missile defense systems. Result: back to the shipyard, conversion. On the other hand, the former brigadier general of the Turkish Navy, Türker Ertürk, spoke and explained: "The TCG Anadolu is not an aircraft carrier, but a landing craft with a flying platform." This can already be seen from the letter "L" in the ship's name "L 400", emblazoned on the ship's hull. His accusation: "They call it an aircraft carrier to deceive you. They hastily handed it over before the election. Without testing it."
His assumption: The Turkish president wants to score points in his election campaign with a prestige project. Erdogan, who has held the presidency since 2014 and whose critics increasingly accuse him of authoritarian traits, is running for re-election in May. Opinion polls indicate a narrow exit.
Drones come from Baykar
In fact, the new flagship of the Turkish Navy is the so-called "amphibious landing" ship, which is actually a landing ship with a special ramp. But the Spanish sister ship Juan Carlos, which served as a model, is equipped with McDonnell Douglas AV8B Harrier II fighter jets, among others.
Instead of planes, drones will now take off from TCG Anadolu as well as helicopters – according to Navalnews, these planes were specially developed by the Turkish company Baykar. The TB-3 version is said to have foldable wings and can take off from a rather short runway. According to Erdogan, drones can also land on the ship.