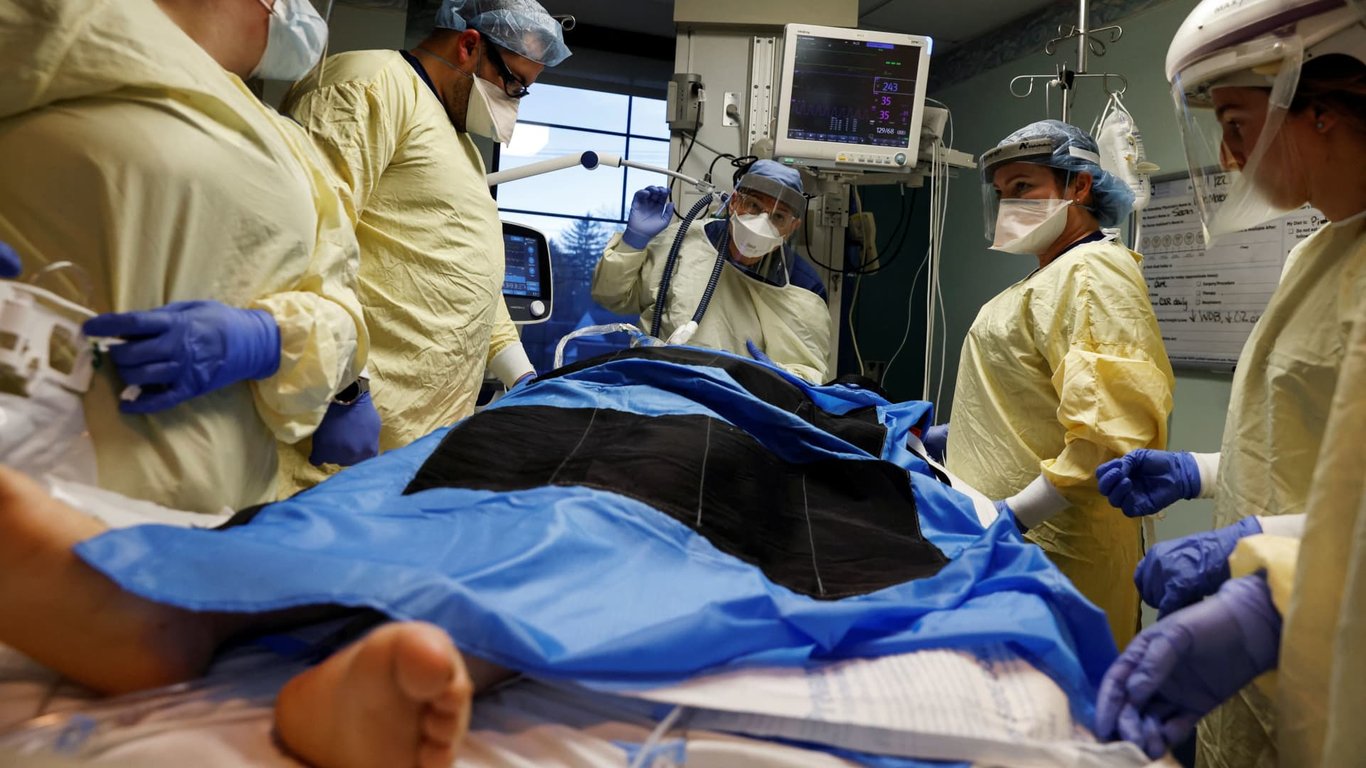 Title: Rising Covid Hospitalizations Highlight Urgent Call for Vigilance, Testing
As the United States battles against the relentless Covid-19 pandemic, recent data has revealed a concerning development – hospitalizations due to the virus are escalating once again. According to reports, this marks the first increase in new hospitalizations this year, sparking fears of a potential summer wave of infections the nation may not be prepared for.
Over the past week alone, new hospitalizations have surged by approximately 16%, with certain states witnessing even more drastic spikes. Experts, including Dr. Deborah Birx, former White House coronavirus response coordinator, have expressed their concerns about the nation's lackadaisical approach to tackling this latest surge and highlight the inadequacy in testing efforts.
In a bid to combat the evolving threat of the virus, pharmaceutical giants Pfizer, Moderna, and Novavax are gearing up to release updated shots for a fall vaccination campaign. However, there are apprehensions regarding their effectiveness against emerging variants. Of particular concern is the BA.2.86 variant, which possesses a significantly high number of mutations that allow it to evade vaccination or previous infection.
While the effectiveness of the updated shots against BA.2.86 is uncertain, recent studies have shown promising results in terms of reducing the severity of illness and hospitalizations caused by the variant. Dampening the fears regarding an overwhelming number of hospitalizations and deaths, Dr. Anthony Fauci asserts that the level of community-level protection from vaccination and prior infection should help prevent a catastrophic outcome.
Nevertheless, the rise in Covid transmission has led to disruptions in various communities, with school closures and high-profile cases becoming increasingly prevalent. Recently, even the First Lady of the United States, Jill Biden, tested positive for Covid, further emphasizing the urgency to take preventive measures seriously.
Criticism has also been directed towards the Centers for Disease Control and Prevention (CDC) for ceasing the tracking of Covid cases and solely relying on hospitalization data. Dr. Birx warns that this approach may hinder the nation's ability to respond effectively and predicts a potential winter surge in late December or early January.
As the battle against Covid continues, health officials urge the public to remain vigilant, adhere to preventive measures, and get vaccinated. With proper testing, responsible actions, and a boost in vaccination efforts, the nation can strive to mitigate the impact of this evolving pandemic, protecting the health and well-being of its citizens.