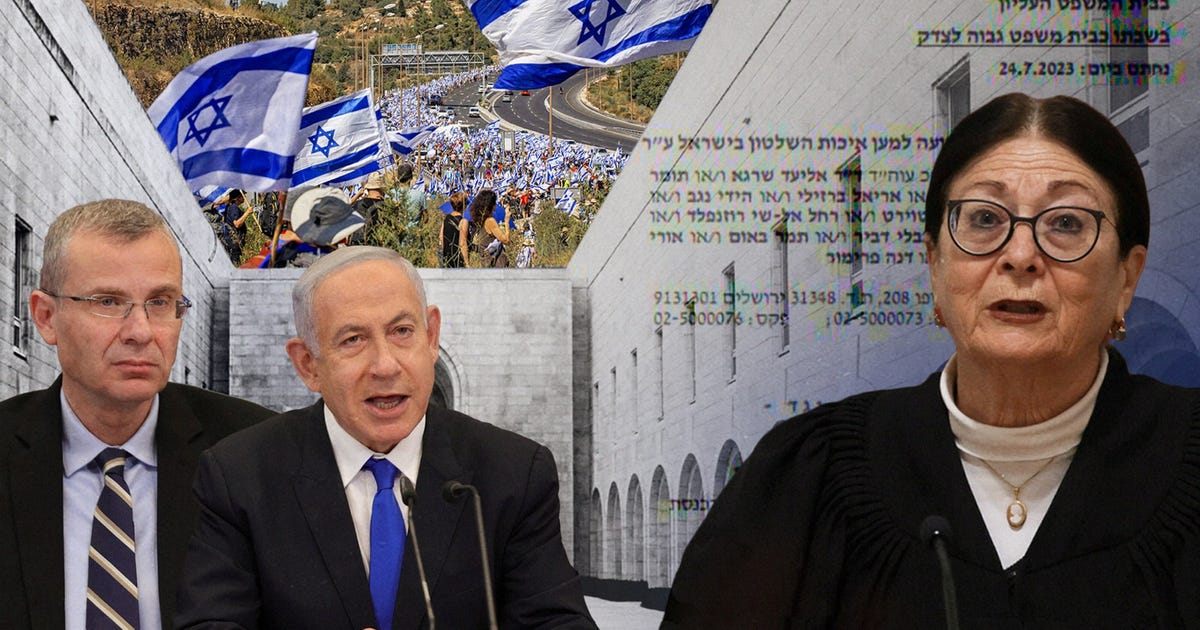 Israel's Basic Law on the Judiciary underwent significant changes last week, stirring up controversy and raising concerns about the government's influence over the judiciary. The amendment, which removed the reasonableness standard previously applied by the Supreme Court to nullify administrative state actions, is being seen as the first step in the Netanyahu government's plan to weaken the judiciary in favor of political leadership.
During the highly contentious vote, tens of thousands of protesters surrounded the Knesset, expressing their outrage over the amendment. Opposition lawmakers, in a display of vocal opposition, walked out of the assembly shouting "Shame!" These protests reflect the deep division and growing concerns about the government's intentions.
Challenging the new legislation, several petitions have been filed in the High Court of Justice, with a hearing scheduled for September 12th. These petitions raise three main arguments. Firstly, they highlight the potential misuse of constitutional powers by the ruling coalition. Critics argue that the government is attempting to change laws to serve its own interests, potentially including firing the Attorney General and suspending the Judicial Appointments Committee.
Secondly, the petitions argue that the amendment itself is unconstitutional and poses a threat to the separation of powers as well as Israel's democratic character. Such a move, if carried out, could undermine the judiciary's ability to check and balance the actions of the political leadership.
Lastly, the flawed legislative process used to pass the law is being questioned. Specifically, concerns have been raised regarding the involvement of Religious Zionism lawmaker Simcha Rothman, who initiated the bill through the committee. Critics argue that this raises doubts about the legitimacy and transparency of the procedure.
The outcome of the High Court of Justice hearing on September 12th is eagerly anticipated, with many hoping that the court will address these concerns and safeguard the independence of the judiciary. As this issue continues to unfold, it is clear that the Netanyahu government's efforts to weaken the judiciary have ignited a firestorm of opposition and raised questions about the country's democratic principles.