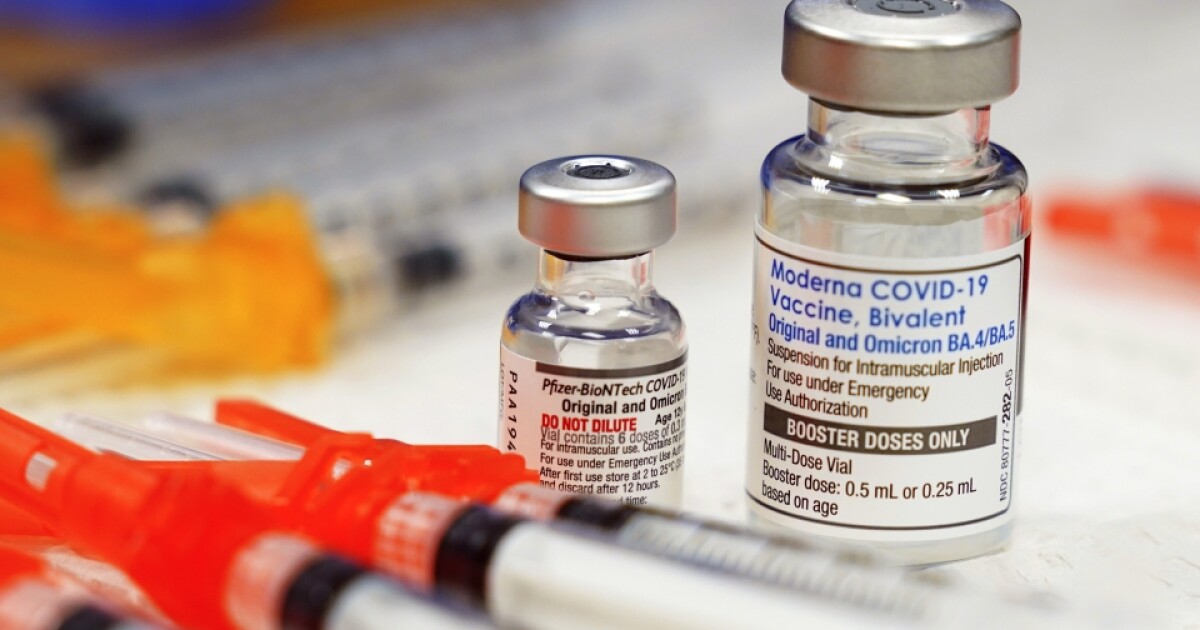 Title: Colorado Urged to Get Updated COVID-19 Vaccine as Cases Surge Ahead of Fall Season
Subtitle: Health authorities recommend protection against XBB.1.5 strain of the omicron variant
(Word count: 342)
Colorado is grappling with a surge in COVID-19 cases and hospitalizations, prompting health officials to advise residents to get an updated COVID-19 vaccine for bolstered protection ahead of the fall respiratory season. The updated vaccine targets the XBB.1.5 strain of the omicron variant, known to account for 3.1% of all cases nationwide. Scientists believe that the modified formula will continue to offer safeguarding against descendant lineages of the strain.
The Centers for Disease Control and Prevention (CDC) and Colorado health officials are now recommending that individuals aged six months and older receive the updated mRNA COVID-19 vaccine from Pfizer or Moderna, regardless of their previous vaccination history. For children aged four and younger who have never been vaccinated, two doses of the updated vaccine may be necessary.
Immunocompromised individuals may require more than one dose, while those who have recently recovered from a COVID-19 infection may need to wait a couple of months before receiving the updated vaccine.
To ensure accessibility, uninsured adults can receive vaccinations through the U.S. Department of Health and Human Services' Bridge Access Program. Government programs such as Medicaid, Medicare, and Children's Health Insurance Program will also cover the cost of the updated shots.
While the updated vaccine's effectiveness against transmission may be limited in duration, health experts emphasize the importance of getting vaccinated to prevent long-lasting effects even from mild COVID-19 infections.
Preliminary studies indicate that the updated vaccine shows efficacy against the BA.2.86 (Pirola) variant. However, further research is needed to ascertain its effectiveness against other variants.
In addition to vaccination, health experts recommend seeking appropriate medical treatment, staying at home when feeling unwell, using high-quality masks, avoiding large gatherings, ventilating indoor spaces, practicing good hand hygiene, and following CDC quarantine guidance to reduce the likelihood of infection.
Residents of Colorado are urged to contact their healthcare provider, local pharmacy, or doctor's office to inquire about the availability of the updated COVID-19 vaccine. Furthermore, a dedicated website is available to help residents locate vaccination sites across the state.
By taking these proactive measures, Colorado residents can contribute to the ongoing battle against COVID-19 and protect themselves and their communities from the potentially severe consequences of the virus.