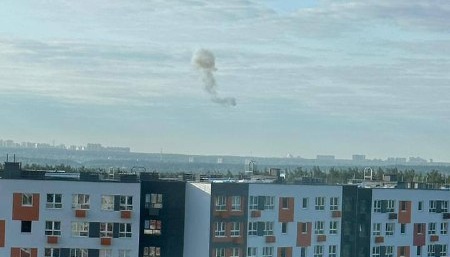 Russia's Investigative Committee said its investigators on the ground were investigating "facts about crashes of drones into apartment buildings in Moscow".
This reports Ukrinform, citing Authority website.
"As a result of the drone crash, some residential buildings in Moscow sustained minor damage. Russian air defenses shot down some drones as they approached Moscow. According to preliminary information, no one was injured."
Emergency services and employees of the main department of the Moscow City Investigative Committee on site. They get to know the "people involved in the crime".
Russian media said that Moscow and the region had become the target of an attack by about 25 drones. The majority of the drones shot down air defenses in Moscow Oblast.
The Russian Defense Ministry said eight drones were shot down. The military authority of the Russian Federation did not specify how many drones there were and what happened to them.
In Moscow, satellite navigation signals are muted after a drone attack. Taxi and car drivers complain about GPS malfunctions. The "Typhoon" plan was implemented by the police of Moscow and the Moscow region. The consequences of an emergency are eliminated.
the pictures: social networks