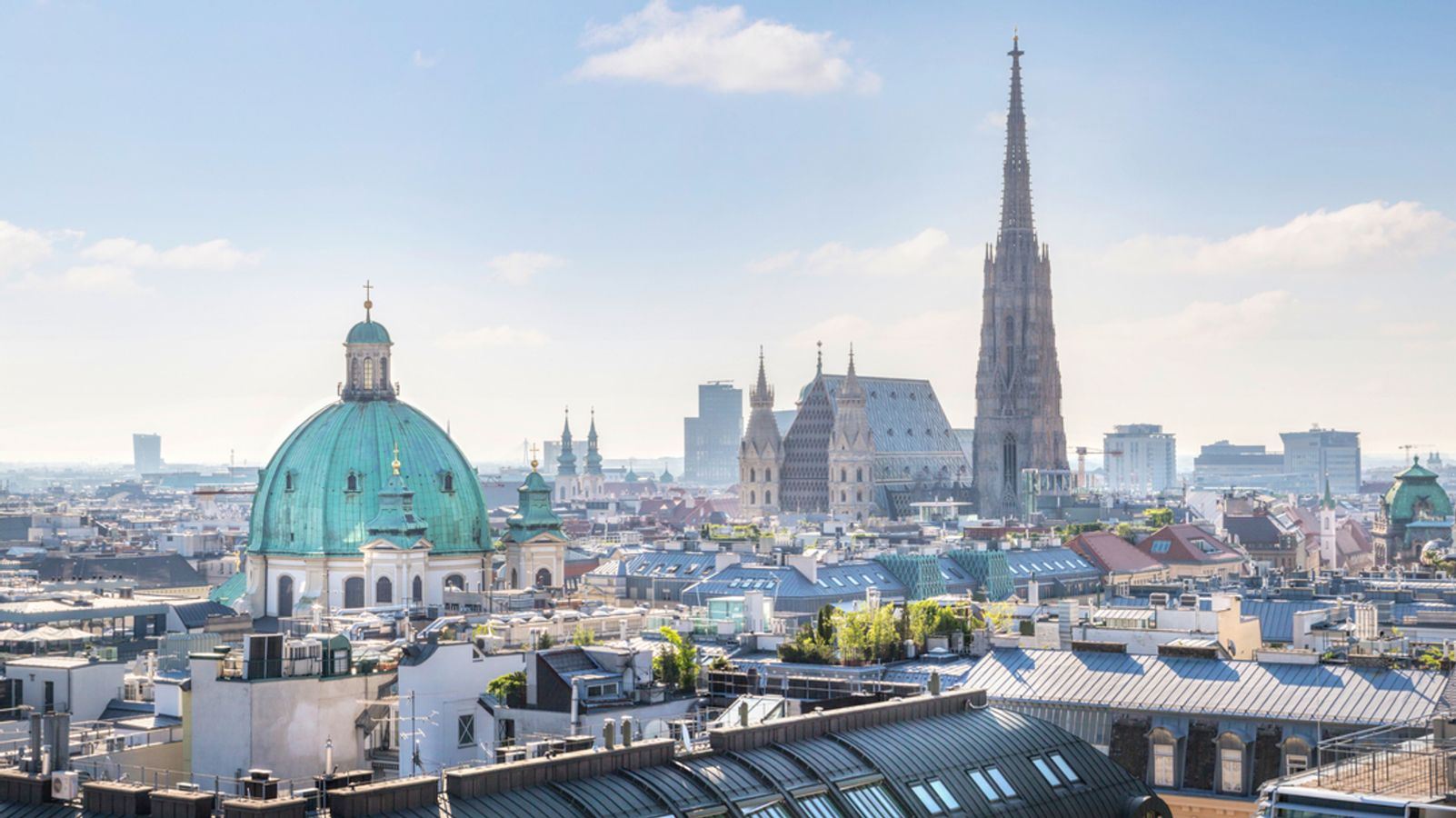 A high level of security, good public facilities, and a wide range of cultural activities – Vienna once again ranks first in the city rankings. For the fourth time in five years, the Austrian capital has been declared the most liveable city in the world – as in 2018, 2019 and 2022, for example, according to the Economic Information Unit (EIU) annual rankings published on Thursday.
The Danish capital, Copenhagen, came second, followed by two Australian cities, Melbourne and Sydney, and the Canadian city of Vancouver. Zurich, which finished third last year, has dropped to sixth.
Why did Paris, London and Stockholm fall behind?
Many European cities, including Stockholm, Rotterdam and London, have fallen significantly this time around. The report said that although their ratings have not deteriorated significantly, cities in Asia and the Middle East have caught up. Violent strikes and protests in Western Europe, which have recently been more frequent, are also mentioned.
Paris landed in 24th place. According to the authors of the studies, the mass demonstrations against pension reform affected the ranking of the French capital, which ranked 19th last year. For comparison: London is in 46th place this year, and New York is in 69th. According to this analysis, Damascus, Tripoli, Lagos and Kiev are currently among the ten least attractive cities in the world.
The German city is growing significantly
There was no German city in the top 10, but Stuttgart rose 13 places thanks to the lifting of Covid restrictions and ended up in 25th.
Frankfurt was taken out of the ranking of the ten most liveable cities in the world. Last year, the metropolis on the island of Maine was the only German city included in the first group of the index compiled by the British group "The Economist". Frankfurt has now dropped from seventh to 17th, according to the new report on Thursday. The city shares a place with Berlin – the capital has slipped from 13th place to 17th. Munich is also ranked worse (21st instead of 18th), as are Hamburg (16th to 22nd) and Dusseldorf (22nd to 29th).
30 criteria decide the ranking
The city classification is based on 30 criteria in the areas of stability, health system, culture, environment, education and infrastructure. According to the study, Vienna offers a practically perfect combination of the five factors. The only drawback is the lack of major sporting events.