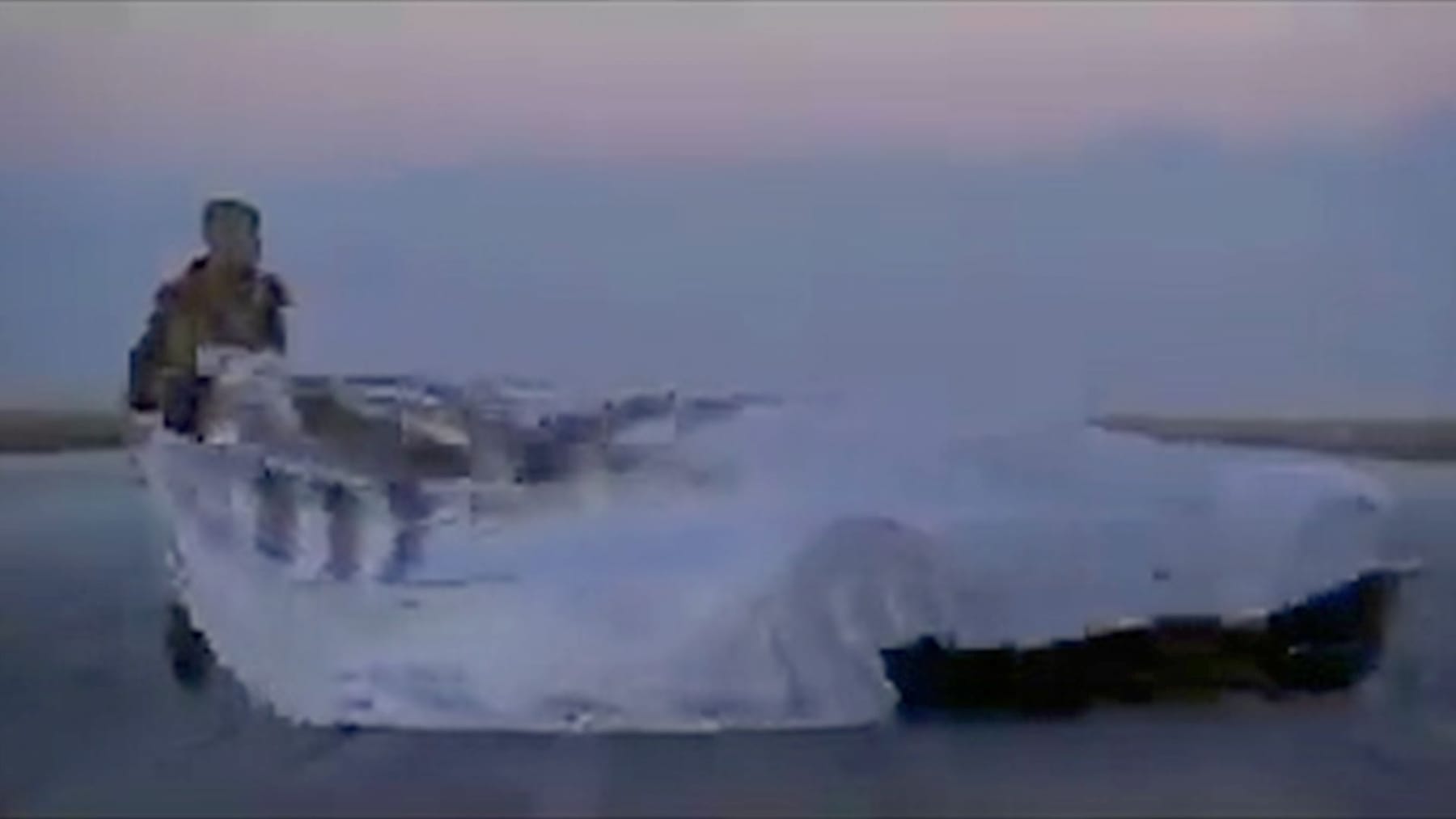 AFGHANISTAN'S FIRST SPORTS CAR: Apparently the Islamist movement has developed a two-door flatbed car – but it's probably not going as fast as it looks.
Mada 9 is the proud name of the Islamic Taliban movement: the self-proclaimed rulers of Afghanistan present their first sports cars on social networks such as Twitter. Moreover, it is the first super sports car to be designed and developed in Afghanistan. This was reported by a large number of international media.
According to reports, 30 engineers were working on a prototype of the Mada 9, which has now been submitted. The team consists of employees from the manufacturer Entop and the Afghan Technical Vocational Institute (ATVI) and is based in the capital, Kabul. Development took five years.
Although almost all photos online show the car standing still, the prototype is said to have had its first test drive in December.
However, the two-door black car probably won't be as fast as its appearance initially promised: under its looks, only a Toyota Corolla engine is said to have been fitted. More technical details are not yet known.
Mohammad Reza Ahmadi, president of Entop, told Tolo News that the car may later appear in other countries. As reported by Afghan Medium, the prototype should be fully developed soon. Efforts are being made to present it at an international trade fair.
And the Taliban, which has again seized power since August 2021, considers the car a source of pride for Afghanistan. They see this as a testament to the country's capabilities.
Internationally, the Afghan regime has been heavily criticized – above all for its massive repression of women. Women have been banned from college since December, and schools for girls from grade 7 and above are closed in large parts of the country anyway. Women have been banned from parks and gyms since November. In particular, there are frequent demonstrations against the ban on education.