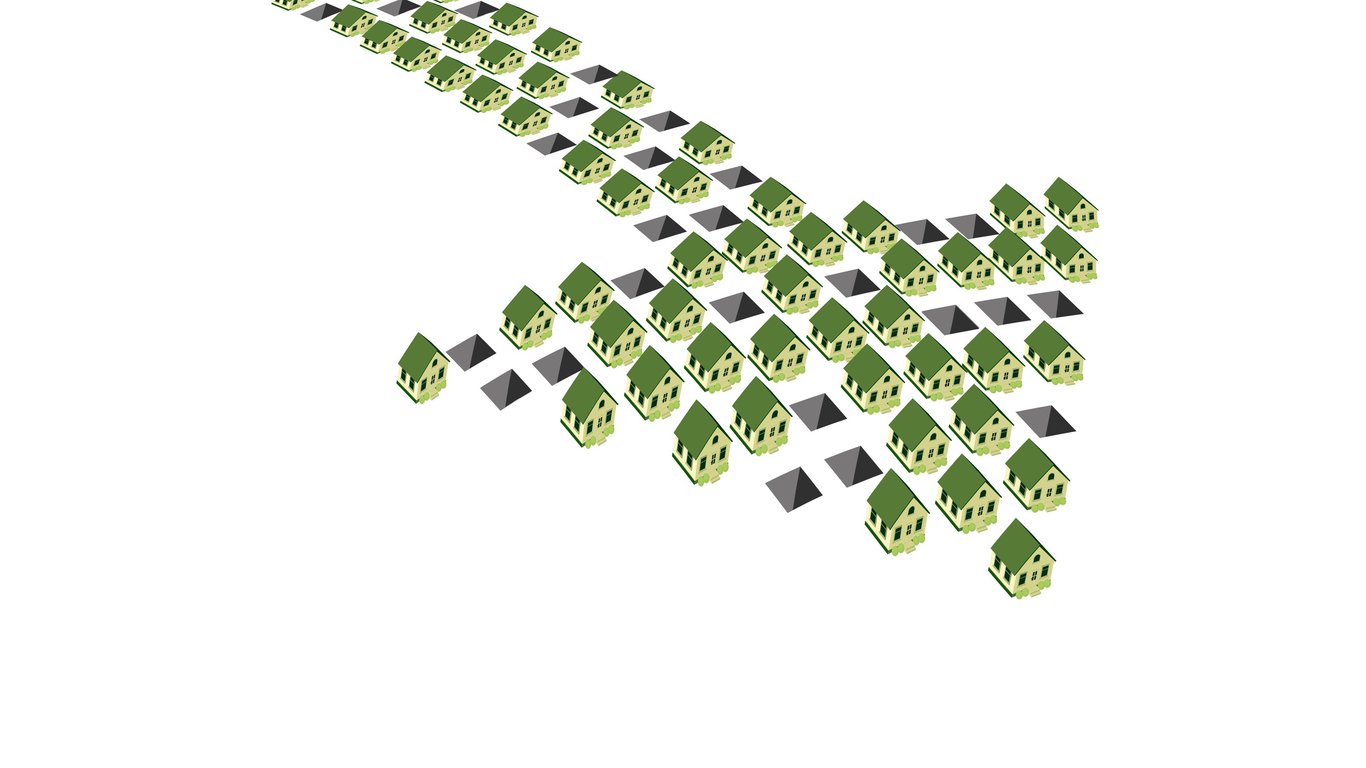 Existing Home Sales Fall to Levels Last Seen During the Great Recession
Existing home sales in the United States took a significant tumble in October, dropping to levels not seen since the Great Recession. The National Association of Realtors reported that existing home sales for the month were lower than economists had projected, coming in at a mere 3.79 million.
Economists had predicted higher sales, however, the reality proved to be different. Median home prices, on the other hand, experienced an increase, reaching $391,800. This represents a 3.4% increase compared to last year but a 6.3% decline from September.
To put this into perspective, data reveals that annualized home sales since 2000 have averaged about 5.3 million each month. With October's sales figures falling significantly below this average, it highlights just how scarce properties have become in today's market.
The decline in sales can be attributed to the Federal Reserve's decision to raise interest rates in a bid to curb high inflation. Since this announcement in 2022, the number of homes sold has steadily decreased. However, it's worth noting that the Midwest region has managed to buck this trend, with sales remaining unchanged from September but experiencing a 13.9% drop from the previous year.
One of the main factors influencing the decline in sales is the combination of high home prices and limited inventory. With less supply available, potential buyers are finding it increasingly difficult to make a purchase. Currently, there is only a 3.5-month supply of houses on the market, lower than the desired 4- to 5-month supply.
In addition, rising mortgage rates have dissuaded homeowners from taking on new mortgages. The average mortgage rate has now reached a staggering 7.44%, making it a less attractive option for buyers. As a result, the percentage of cash sales has increased from 26% to 29% in October. Surprisingly, the percentage of first-time buyers has remained unchanged.
Looking ahead, it is expected that the Federal Reserve will hold interest rates steady during their upcoming meetings in December and January, according to the CME FedWatch Tool. This decision may help stabilize the housing market and potentially encourage more buyers to enter the market once again. However, only time will tell if this will be enough to reverse the downward trend seen in recent months.