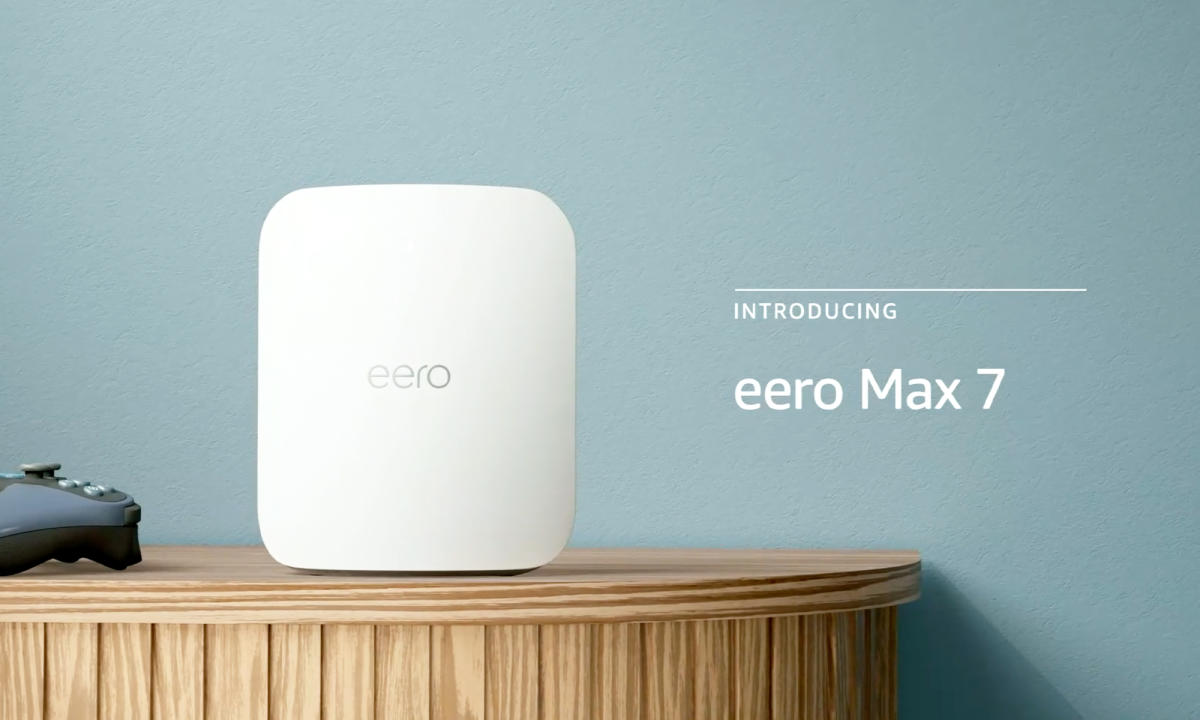 Amazon Unveils Eero Max 7, Promising Lightning-Fast WiFi for Homes and Businesses
Amazon recently announced the release of the Eero Max 7, a versatile WiFi device that combines the functionalities of a router, range extender, and repeater, all in one compact package. With a staggering promise of 10 gigabit Ethernet connections and lightning-fast downloads for 4K movies and video games, the Eero Max 7 is ready to revolutionize the way we connect to the internet.
Priced at $600, the Eero Max 7 will soon be available for purchase through Amazon's website and select internet service providers. Mimi Swain, the Vice President of Ring, has emphasized that the device is particularly well-suited for large homes, businesses, and high-demand networks. This announcement has left tech enthusiasts eagerly anticipating the device's availability.
One of the most impressive features of the Eero Max 7 is its ability to create a mesh network when connected with other Eero devices. This capability allows for better range and improved performance, ensuring a seamless and uninterrupted internet experience. By investing in the Eero Max 7, users can expect the highest speeds possible for both wired and wireless connections.
The Eero Max 7 showcases Amazon's commitment to providing reliable and high-speed internet solutions. Equipped with multiple radio bands, the device supports a remarkable number of simultaneous connections, without compromising on speed or stability. Moreover, the inclusion of four Ethernet ports allows for convenient wired connections, further enhancing the device's versatility.
Covering an impressive area of up to 2,500 square feet with its wireless coverage, the Eero Max 7 stands out as one of the most powerful and efficient WiFi devices currently on the market. With such extensive coverage, users can enjoy seamless internet access even in the furthest corners of their home or office.
Amazon's acquisition of Eero in 2019 marked a strategic move towards expanding its range of connected devices. The integration of Eero's cutting-edge technology into Amazon's ecosystem has resulted in an array of innovative products that cater to the ever-evolving needs of consumers.
In addition to the Eero Max 7, Amazon also revealed that its popular Echo Hub will now feature a USB-C connector for Ethernet connections with devices such as the Eero. This update allows for even greater connectivity options and further solidifies Amazon's commitment to delivering seamless and future-proof solutions to its customers.
With the Eero Max 7 now available for purchase on Amazon's website, tech-savvy individuals and businesses alike can look forward to a new era of fast and reliable internet connections. As the demand for high-speed connectivity continues to soar, Amazon's latest offering promises to keep us all connected at the speed of light.