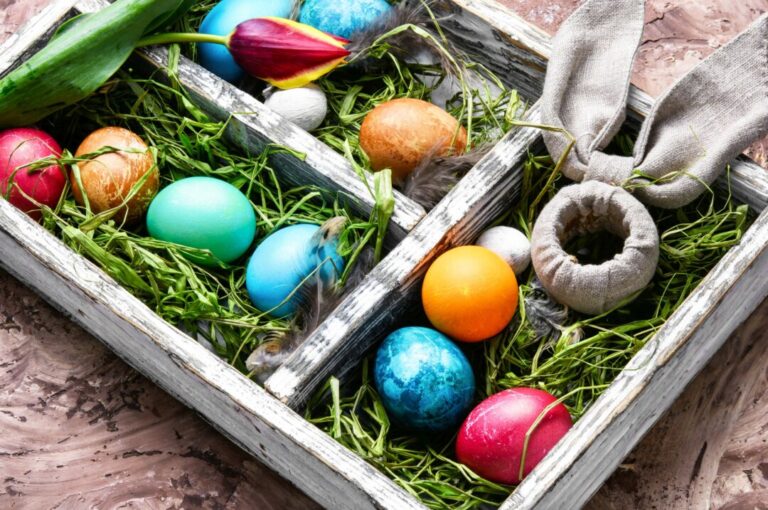 Dusseldorf. Easter is approaching – so this year the issue of eggs has arisen again. Dye or buy? The NRW Consumer Advice Center has the answers, because information on breeding type and origin is only mandatory for raw eggs.
According to Wilhelm Busch, the annual Easter festival is very difficult for a rabbit. Consumer Advice Center NRW offers top tips to make it easier to choose Easter eggs to take home. Because labeling requirements are different for raw and colored eggs, there are also some things to consider when it comes to shelf life or for allergy sufferers.
color yourself
Commercially available Easter egg dyes, such as effervescent tablets or colored pencils, are generally harmless. According to the Food Law, dyes that are present for food coloring must be approved, and they must also be present in sweets. In the event of a particular allergy, you should check the information on the package in advance, because the dyes in the colors of Easter eggs must be determined.
buy stained
If you are buying ready-made eggs, you will find a better before date, dyes used and the name and address of the supplier on the colored eggs in plastic boxes or trays. Unlike raw eggs, information regarding the origin of the eggs and how to keep them is not mandatory.
Anyone who attaches importance to a particular form of laying hens, such as free range farming, will now often find this information on the packaging as voluntary supplemental information. For bulk merchandise at weekly markets or in retail stores, it is enough that a sign appears next to colored eggs "with dye". No best pre-date (MHD) is required.
How long do self-dyed eggs keep?
Self-colored boiled eggs will keep for two to four weeks. Unpeeled eggs keep the longest: if the shell is intact, you can still eat them after more than four weeks. On the other hand, refrigerated eggs should be eaten within two weeks, even if they are stored in a cool place. If the skin is damaged, it should be immediately cooled and consumed quickly. It is not recommended to buy colored eggs from stores without mentioning the best date before that.
More about egg colors and labeling requirements in www.verbraucherzentrale.nrw.