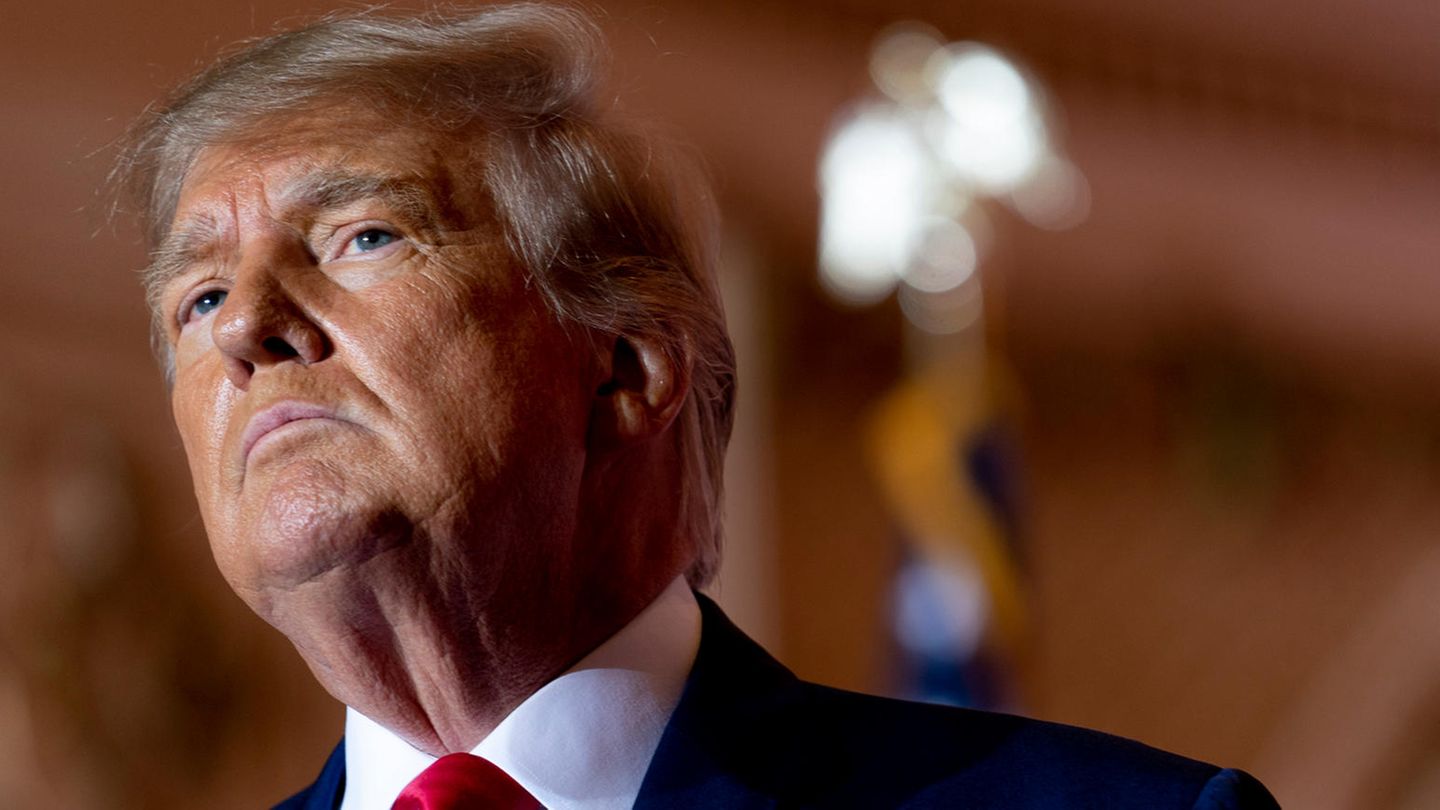 Stored confidential papers
'You have your foot on his neck': audio recording pressuring Trump on documents issue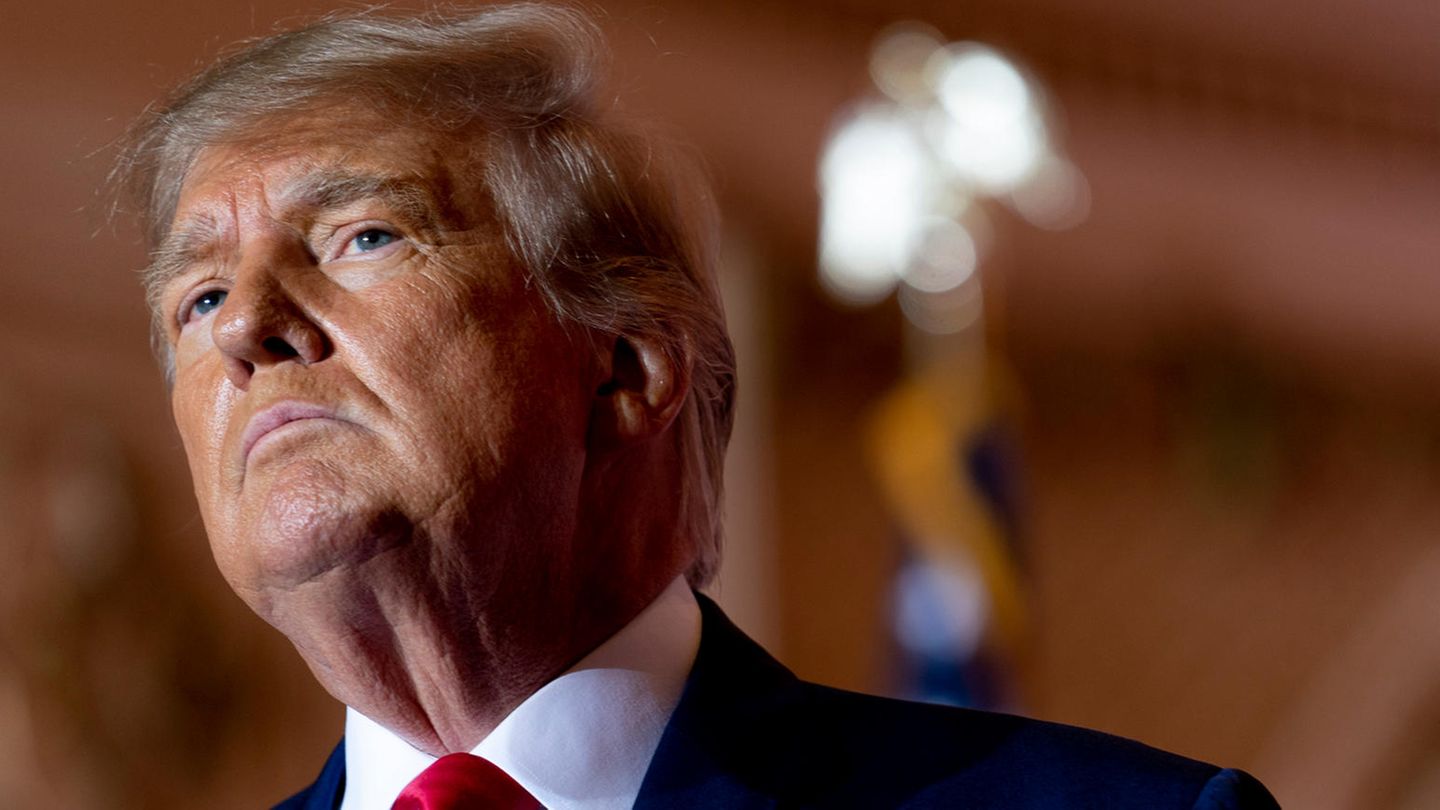 Donald Trump has long claimed that he was able to release secret government documents that were discovered on his whim. An audio recording of a meeting nearly two years ago suggests he knew better.
Regarding former US President Donald Trump's handling of classified government documents, investigators appear to have gathered new details. CNN and other news outlets reported that federal prosecutors discovered a recording from the summer of 2021 in which Trump admitted to possessing a classified Defense Department document. In doing so, he made it clear that he was aware that he had taken classified materials with him after leaving the White House. "Regarding the recording, Trump's comments indicate he would like to share information, but is aware of post-presidential limitations on his ability to release the recordings," CNN wrote, citing two sources familiar with the investigation.
Trump's defense strategy in this case included claims that as president he was not required to follow any specific process for issuing a document. The 76-year-old has repeatedly said that he can automatically release all confidential documents and even has the ability to do so with just his mind. Just last month, in a CNN poll in New Hampshire, the Republican declared, "If I take them with me, they're automatically set free." The recording that has now begun could undermine Trump's argument and show that he was aware of the required clearance process.
The recording could be important evidence against Donald Trump

According to reports, Trump's comments referred to a Pentagon document on Iran. The New York Times writes that the audio recording came from a meeting Trump had in July 2021 with several people who helped former White House chief of staff Mark Meadows write his memoirs. The conversation took place at Trump's home in New Jersey. The former president carried the confidential paper with him during his appointment.
Special Counsel Jack Smith, who is leading the Justice Department's investigation into Trump, has focused his investigation on the meeting, according to CNN. His team heard witnesses about the recording and the document before a federal jury. The meeting aroused so much interest that investigators questioned Gen. Mark Milley, one of Trump's top national security officials. Sources familiar with the investigation described the recording as "important" evidence in a possible trial against Trump.
Ty Cobb, who served as the White House attorney under Trump, agrees. The sound "disrupts" Trump's defense, specifically the notion that "once he has the documents, he declassifies them or has the power to declassify them in his mind while he's in the hot tub with the ducks." in CNN. This argument is "unfounded" as the audio recording shows Trump knows he has limits on what he can do with these documents. "I think they have their foot on his neck," Cobb said. The new revelation "makes the obstruction of justice allegation more convincing."
The former president is under pressure
Trump was convicted of sexual assault — and he still has these legal issues to deal with
FBI federal police searched Trump's Florida properties in August 2022 and found about 100 documents, some of which were top secret, stating that the former president and his team had not returned to the National Archives despite being asked to do so. Special Counsel Smith, appointed by the US Department of Justice, is trying to determine how these papers appeared in Mar-a-Lago. It is investigating whether Trump took or ordered action to undermine the government's efforts to secure all sensitive records and whether there was enough evidence to charge him with obstruction of justice.
Trump has criticized the investigation against him as politically motivated and has long complained that it was just an attempt by his opponents to prevent him from returning to the White House. Last November, the 76-year-old officially announced his candidacy for the Republican nomination in the November 2024 presidential election. Despite his legal troubles, he is clearly ahead of his Republican rivals in the polls.
sources: CNN (1)And CNN (2)And "The New York Times"DPA