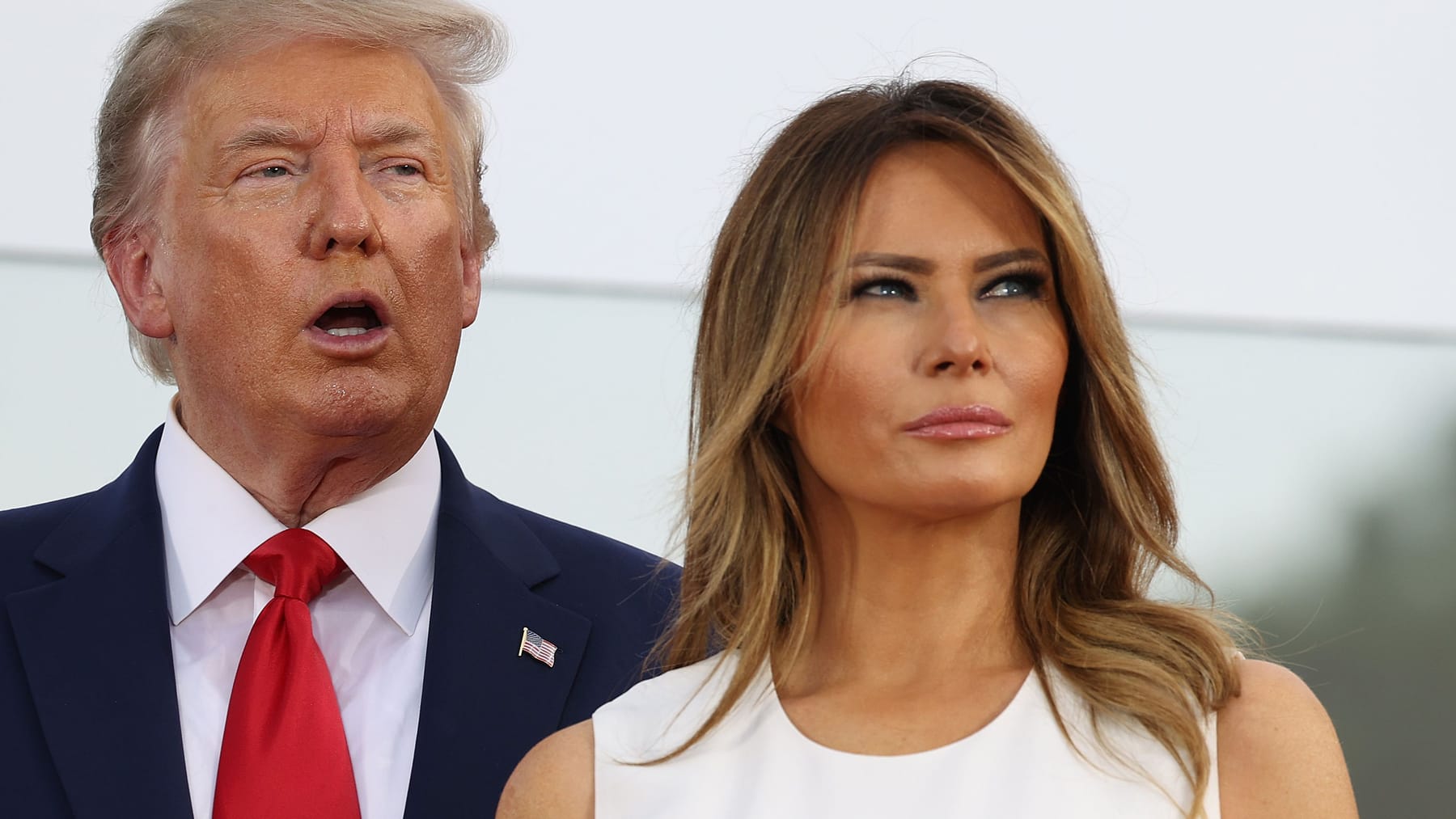 The former President of the United States must answer in a federal court. Meanwhile, Donald Trump's wife Melania is said to prefer to take care of other things.
It's clear that his wife, Melania, prefers to get away from all the hustle and bustle that comes with it. Citing an unidentified source from the couple's immediate environment, People magazine said the former first lady was "upset and unhappy" about the indictment. Like her husband, the 53-year-old "wishes these legal problems would just go away."
She wants nothing to do with any of this.
So Melania prefers to focus on their 17-year-old son, Barron, and the family. "She doesn't want anything to do with any of this," the insider continued. In keeping with her earlier style, she generally remained "quiet and aloof". It is said that she does not want to comment on the situation and prefers to mind her own business.
Even in the greatest of chaos around her, Melania can focus on steering her life in the direction she wants it to go. In an interview with US station Fox published in May, the 53-year-old confirmed that she supports her husband's re-election campaign and looks forward to working with him during a second term in the White House. Melania said she wanted to "restore hope for the future and lead America with love and strength." However, she did not enter into the investigations against her husband.
The former model has also recently maintained a significantly low profile on social media. There has been a radio silence on Melania's profiles since he posted about a charity event on May 9. Even on her husband's birthday today, the former first lady didn't post any congratulations.