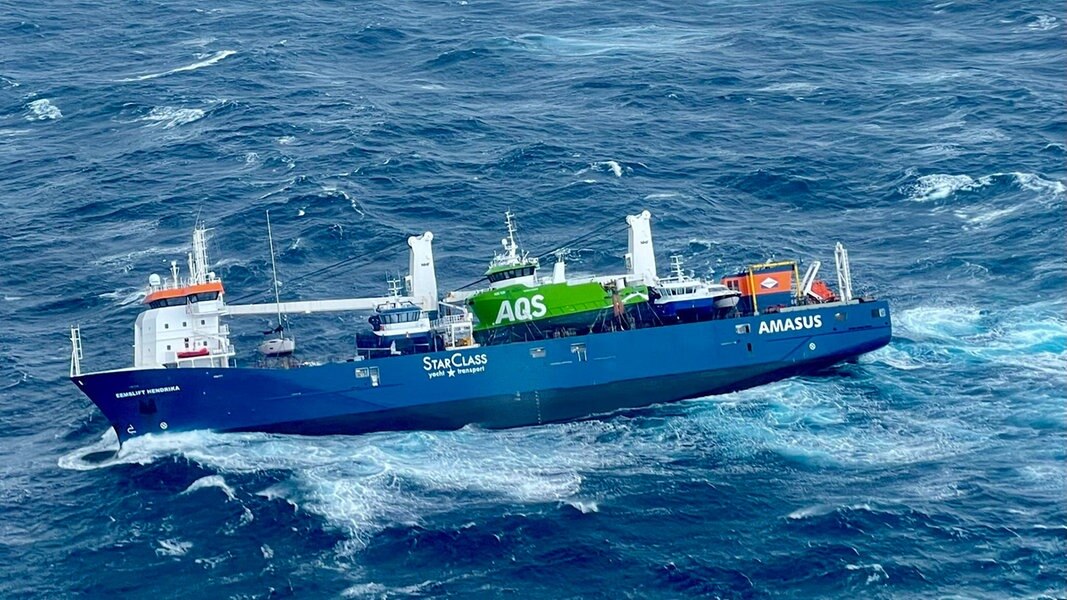 Status: 04/07/2021 11:35 am
The cargo ship "Emslift Hendrica" ​​is leaning to one side in the water.
Two tugs have to rescue the Dutch cargo ship "Eimslift Hendrica" ​​which was stranded off the coast of Norway. Boats from a Dutch salvage company arrived at the site last night. The cargo ship has been floating without a crew for several days in the North Sea between Bergen and Trondheim. Norwegian officials announced Tuesday that the "Emslift Hendrica" ​​had received a heavy inventory of the ship in stormy weather on its way from Primerhaven, Norway to Colveroid. So a team of twelve people made an emergency call on Monday and were rescued by cargo ship by helicopter. With its 350 cubic meters of fuel oil and 75 cubic meters of diesel, the "Emslift Hendrica" ​​poses a risk to the environment.