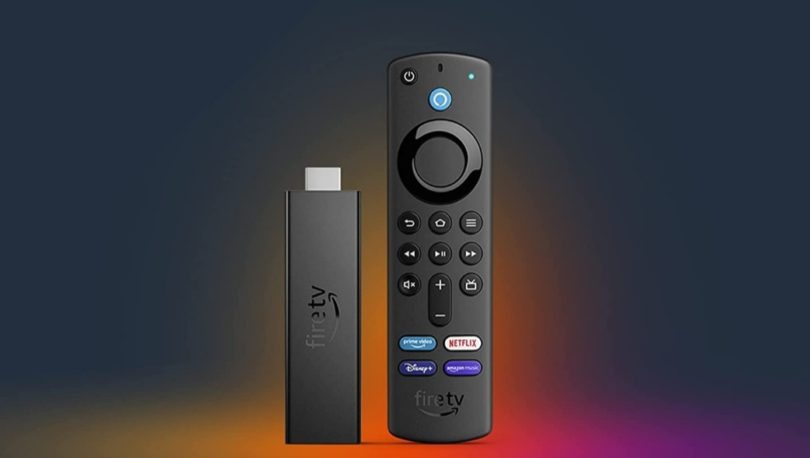 With the new Fire TV Stick 4K Max, Amazon also provides the latest version of FireOS for the streaming stick. FireOS version 7.2.5.5 is installed here, which has some innovations on board like Elias Saba from aftvnews has been established.
Full disable HDR
Until now there was only the option to activate HDR continuously or to disable it adaptively in the system settings area under the item "Sound and screen -> Display -> Dynamic range settings". With the new FireOS release, there is now an additional HDR entry to be completely deactivated.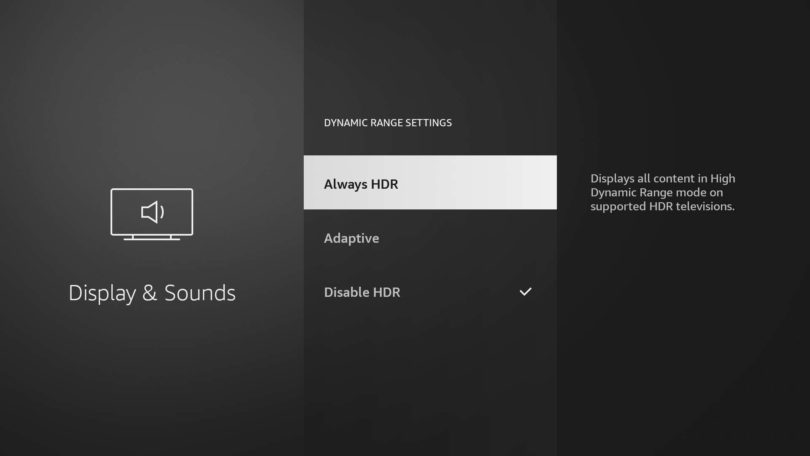 Complete disabling can, among other things, improve the image of the content in question. You just have to try it here.
Full support for external storage
Until now, it was already possible to connect external storage media to the Fire TV Stick or Fire TV Cube using an OTG cable. Various applications can then be used to access files and media in memory. The prerequisite is that the memory be in FAT32 format. The latter unfortunately did not change with the release of FireOS 7.2.5.5, but now FireOS fully recognizes the memory itself. The USB storage device is then displayed under "My Fire TV". If you connect an external storage medium via an OTG cable that is not in the correct format, this will be displayed and you will have the option to format the storage medium. You can now also use an external memory to expand the internal memory of the stick. This gives you the option to move apps to external storage. I would have been really happy if formats like NTFS or exFAT were also supported in addition to FAT32.
New diagnostic tool for audio and video formats and Dolby Atmos support on Netflix
Since the Fire TV Stick 4k Max comes with FireOS version 7, it also supports Dolby Atmos when using Netflix. The regular Fire TV Stick 4k does not offer this, as only FireOS 6.xxx is installed here.
With the introduction of the Fire TV Stick 4K Max, it's clear that Amazon has also introduced a new diagnostic tool in the "Sounds and Screen" realm. The tool analyzes the video and audio formats supported by your TV, speakers, or AV receiver. The tool should also be found on the regular Fire TV Stick 4K and Fire TV Cube. I don't have the entry yet. It will certainly be distributed gradually.
Basically, it remains to be seen what functions will also be delivered to the other Fire TV Sticks via the update. We will inform here as soon as new updates are released.