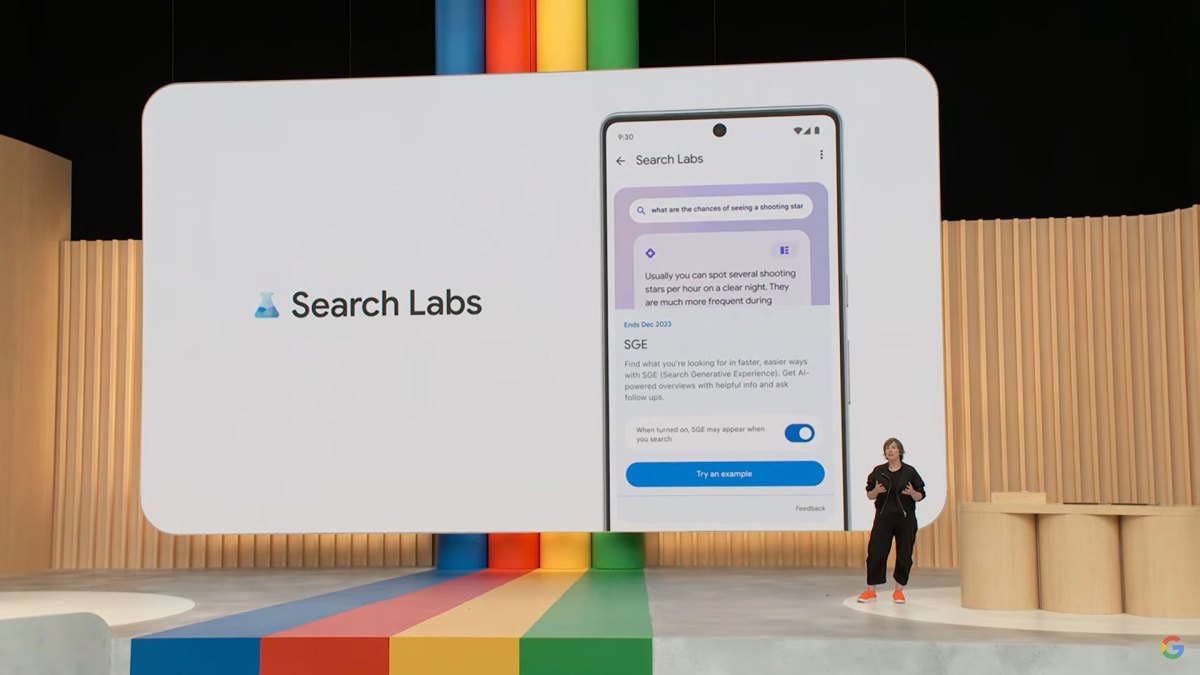 Google is expanding its generative AI search experience, known as SGE, to countries outside of the U.S. The first countries to receive the new AI-powered search feature will be India and Japan. With SGE, Google introduces a conversational mode to Google Search, allowing users to ask questions and receive AI-generated answers.
The feature has been updated with support for videos, images, local info, travel recommendations, summaries, definitions, and coding-related queries. Google has also experimented with integrating ads alongside the AI-generated responses.
In Japan, generative AI will be available in the local language, while in India, it will support both English and Hindi. Additionally, voice input will be added in India, allowing users to speak their queries instead of typing them. The SGE feature will include search ads in dedicated slots.
To help users discover and visit the web pages that support the AI's responses, a new feature has been introduced. Users can click an arrow icon next to the AI-powered overview to access relevant web pages.
Initially, the SGE feature will roll out in the U.S. and later in India and Japan. Google has found that SGE is more popular among younger users, particularly those aged 18-24. Users appreciate the ability to ask follow-up questions and ask longer, more conversational queries.
Although Google claims that people find the integrated ads useful, it did not provide data on click-through rates. Nonetheless, users can access SGE through the Google app on Android and iOS, as well as Chrome on desktop.
With this expansion, Google aims to enhance the search experience for users in India and Japan by providing conversational AI-generated responses and a range of new features. By supporting local languages and voice input, the company hopes to make the search experience more accessible and user-friendly. The addition of dedicated search ad slots and the new feature for discovering relevant web pages further improves the overall search experience.