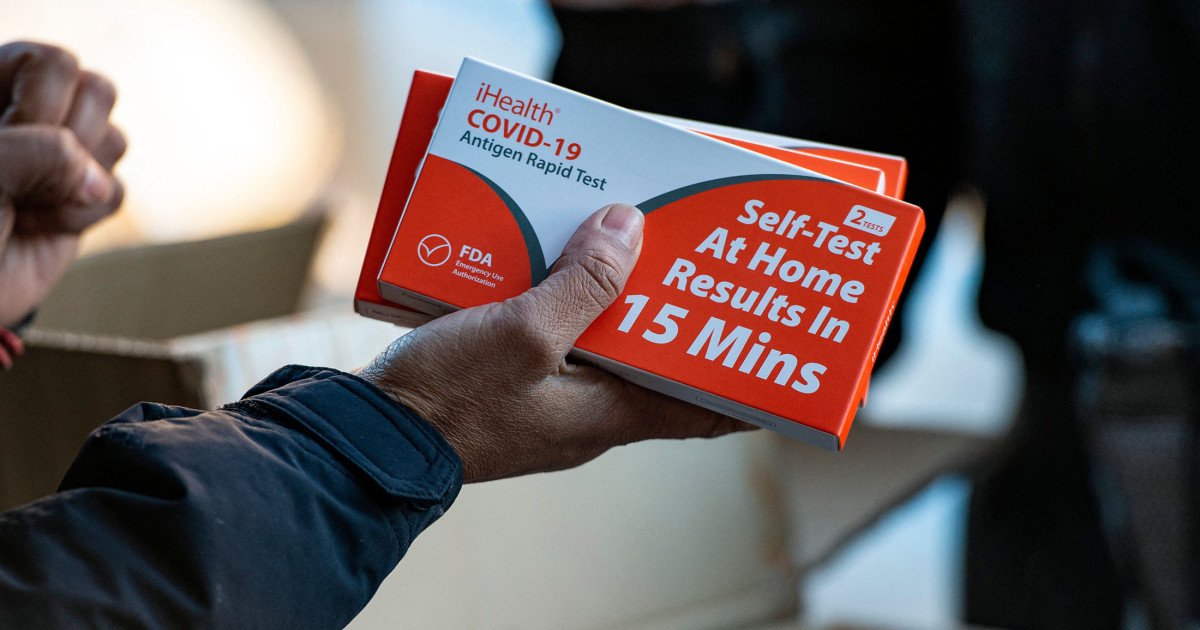 Title: US Households Eligible for Additional Free Covid Tests as Holiday Season Begins
In a bid to address the anticipated surge in Covid-19, flu, colds, and respiratory syncytial virus (RSV) cases during the holiday season, the US government has announced that each household can now order an additional four free Covid tests. The new round of test shipments is scheduled to commence the week of November 27.
To facilitate easy access, orders can be placed online at Covid.gov without the requirement of providing health insurance information. Despite possible shipment of tests with expired dates, the US Food and Drug Administration (FDA) has extended the validity for most approved tests.
Amidst a concerning increase in Covid-related hospitalizations and deaths, with a reported rise of approximately 9% during the week ending November 11, as per the Centers for Disease Control and Prevention (CDC), widespread testing remains a vital tool. Particularly, high-risk groups are encouraged to utilize the tests to identify and promptly seek treatment for any potential Covid-19 cases.
Furthermore, testing plays a crucial role in safeguarding loved ones and distinguishing Covid-19 from other respiratory viruses, such as the flu and RSV. Recent data has already indicated a seasonal uptick in the transmission of these viruses.
In case someone presents symptoms but initially tests negative, health experts advise waiting a few days and retesting. For individuals at higher risk, it is recommended to consider undergoing a more formal polymerase chain reaction (PCR) test administered at a healthcare facility.
In the event of a positive test result, CDC guidelines suggest isolating for five days. However, for individuals experiencing severe symptoms or requiring hospitalization, a 10-day isolation period is recommended.
The availability of additional free Covid tests aims to enhance public health measures during a critical time. By ensuring easy access and prompt testing, the government aims to mitigate the potential spread of Covid-19 and other respiratory illnesses as the holiday season unfolds.
Word Count: 341